The energetic Danang beach city stands out as a tourist highlight at the end of 2019 with a series of stimulating events to welcome an attractive and fantastic new year. Join Maximilan and take a look at the top outstanding upcoming events in Danang!
Time: New Year's Eve – 31/12/2019.
Location: 29/3 Square, 2/9 Street, Hai Chau District, Danang.
Take advantage of our prime location, from Maximilan Danang Beach Hotel, tourists can easily go to Danang renowned attractions. As an annual event, the New Year Countdown Party 2020 event will be held on 29/3 Square with many fascinating special programs.
The audience will have the opportunity to immerse themselves in a vibrant atmosphere with the impressive performances of famous singers and the most anticipated DJs. The incredible light and sound effects and the enthusiasm of the audience will surely make you unable to stand still, promising to bring a truly memorable Countdown Party for you!
2. Danang beach Fireworks Festival
Time: New Year's Eve – 31/12/2019.
For guests who are not familiar with the vibrant music or are afraid of crowded places, at Maximilan Danang Beach Hotel with the awesome location right in front of the stunning My Khe beach, you can enjoy the whole moment of transferring the new year 2020 with a unique Fireworks Festival plus a mesmerizing beauty of Danang beach at night, adorned by shimmering spots in the sky.
3. Winter Festival – Ba Na Hills Tourism
Time: November 10th – December 31st, 2019.
Location: Ba Na Hills Tourism.

This is the 5th time Ba Na Hills organizes an impressive Winter Festival event. Admire mystery Ba Na faint in mist from 1400m above sea level with ancient French castles, Christmas trees and Christmas decorations, … You will feel like you are really lost in the paranormal land. Besides, there are festivals, events, music, entertainment with the theme of Christmas serving throughout the event. Do not hesitate to book tickets to experience now!
4. Danang Book Fair
Time: Every last Saturday and Sunday each month.
Location: Library of General Science Library or sidewalks on the banks of Han River.
This is a very suitable space for the book-reading society because when you come here, you will feel like you are lost in a maze with thousands of different titles to choose from: from economics, education, politics, science. study, literature, art … from ancient metal to … from East to West. All will create an extremely impressive space.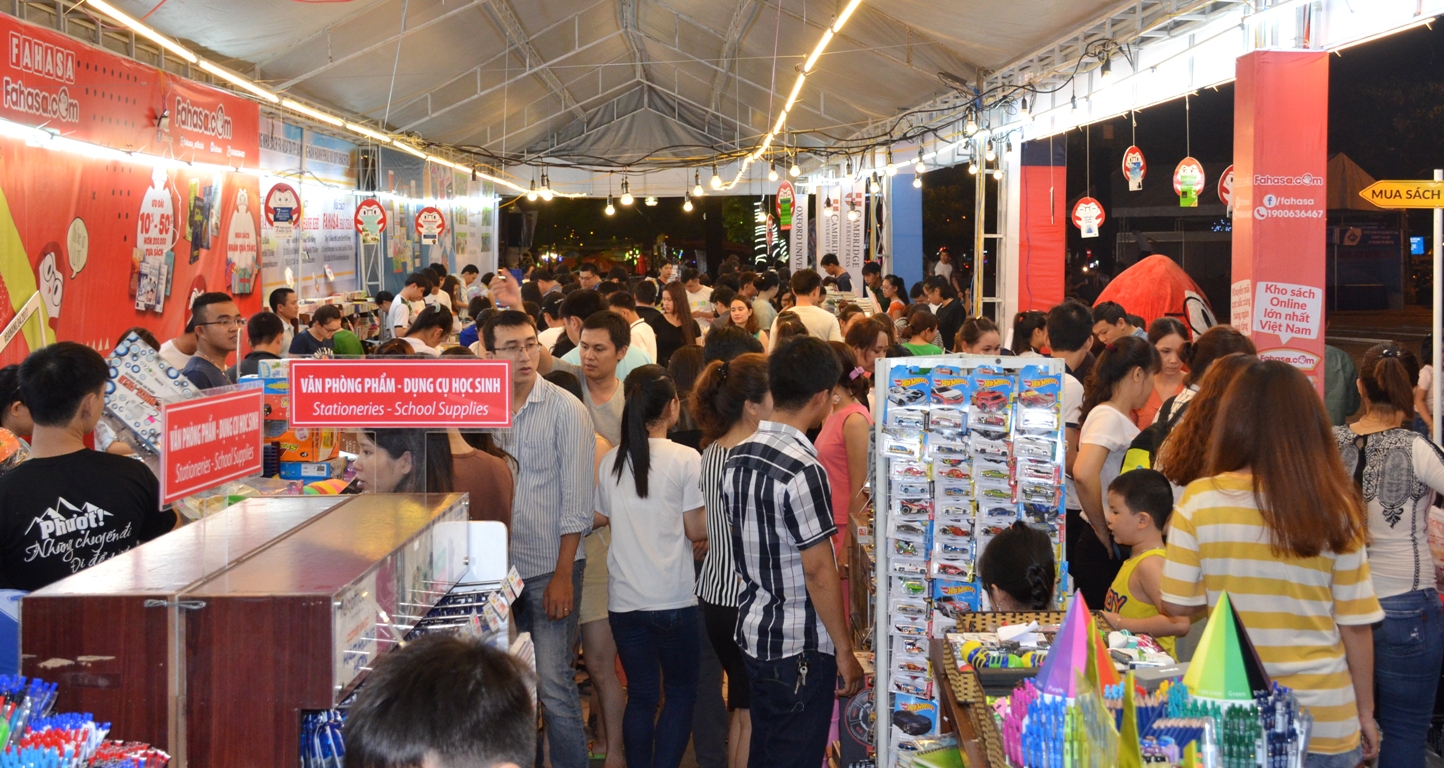 Moreover, those who want to collect old books or look for titles that are no longer on the market, Book Market is a destination not to be missed. The purpose of the book fair is to create a meeting place for exchanging and exchanging books, hoping this is a book cultural destination in Da Nang, contributing to the development of reading culture for the people of the city.
Above are the most outstanding events at the end of this year, Maximilan Danang Beach Hotel is very happy to accompany you in this exciting December. Looking at the flow of slaves on the street, mixing with the festive atmosphere and enjoying the amazing fireworks display, let Maximilan mark the beautiful moments in your Da Nang trip!
Contact for reservation now!
Maximilan Danang Beach Hotel
Address: 222 Vo Nguyen Giap Street, Phuoc My Ward, Son Tra District, Danang City, Vietnam
Telephone: +84 236 3 798 799
Email: info@maximilan.com.vn
Fanpage: www.facebook.com/maximilanhoteldanang
Book now at: https://bit.ly/2E9AcvZ